Foreign Language Books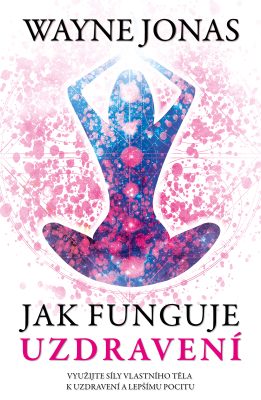 Jak funguje uzdravení
Nový, revoluční přístup, jak na zranění, nemoci a dobrou kondici. Dr. Jonas tvrdí, že správné zapojení mysli a přírodní metody mohou tvořit až 80 % úspěšné léčby. Zároveň radí, co udělat pro to, abychom posílili vrozenou schopnost těla, které se pak dokáže uzdravit zcela samo.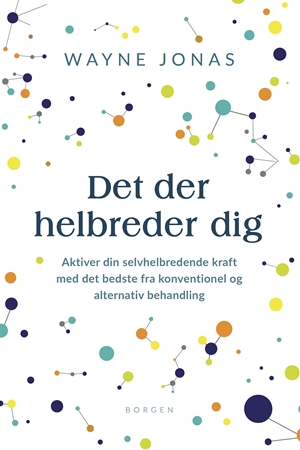 Det der helbreder dig
Lægen Wayne Jonas trækker på næsten 40 års forskning og lige så mange års direkte kontakt med patienter, når han drager konklusionen, at 80 % af al helbredelse sker uden direkte at være forårsaget af behandling såsom operation, medicin, akupunktur, urter eller kosttilskud. Men hvad er det, der virker, når vi er syge, og hvordan bliver vi helbredt?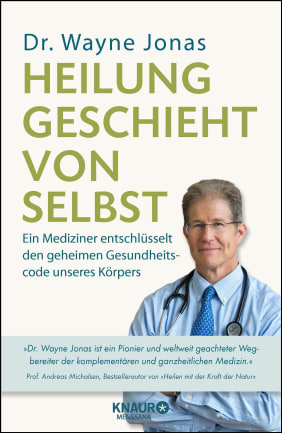 Heilung geschieht von selbst
"Dr. Wayne Jonas ist ein Pionier und weltweit geachteter Wegbereiter der komplementären und
ganzheitlichen Medizin. Dieses Buch zeigt, wie eine moderne ganzheitliche Medizin dazu beitragen kann, Gesundheit zu erhalten oder wieder zu gewinnen." Prof. Dr. Andreas Michalsen, Bestsellerautor von "Heilen mit der Kraft der Natur"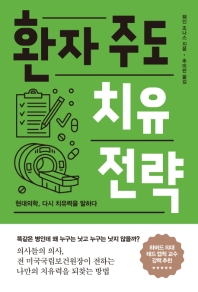 Korean: Dongnyok Life Co.
환자 주도 치유 전략 - 현대의학, 다시 치유력을 말하다
가정의학 전문의가 30년 동안 환자들을 진료하면서 현대의학이 놓친 치유의 비밀을 밝힌 책. 다양한 치료법 앞에서 환자들은 종종 길을 잃곤 한다. 뜸, 침, 한약, 명상, 음악치료 등, 소위 '현대의학'에서 벗어나 있는 치료법과 치료제가 정말 효과적인지 끊임없이 논쟁이 벌어지고 있기 때문이다.
환자의 입장에서 이러한 치료법들을 어떻게 받아들여야 할까? 의사들의 말대로 과학적으로 증명되지 않은 치료법은 시도하면 안 되는 걸까? 병원에서 처방하는 약에 의존하는 것이 병을 낫는 최선의 방법일까? 낫기 위해서 우리는 어떤 치료법을 택해야 할까?
현대의학에 완전히 편입한 의사이지만, 저자 웨인 조나스는 지극히 환자의 입장에서 이러한 질문들에 답을 한다. 그리고 풍부한 연구 결과와 이론을 바탕으로 치유의 비밀이 치료법이 아닌 환자에게 있음을 알려준다. 주류의학이든 대체의학이든, 현대의학이든 전통의학이든, 치료법이 무엇인지는 그리 중요하지 않다. 저자는 심지어 과학적으로 검증된 치료법인지 아닌지도 중요하지 않다고 말한다. 다만 중요한 것은 그 치료법이 환자에게서 '의미를 이끌어낼 수 있느냐'라고 말한다.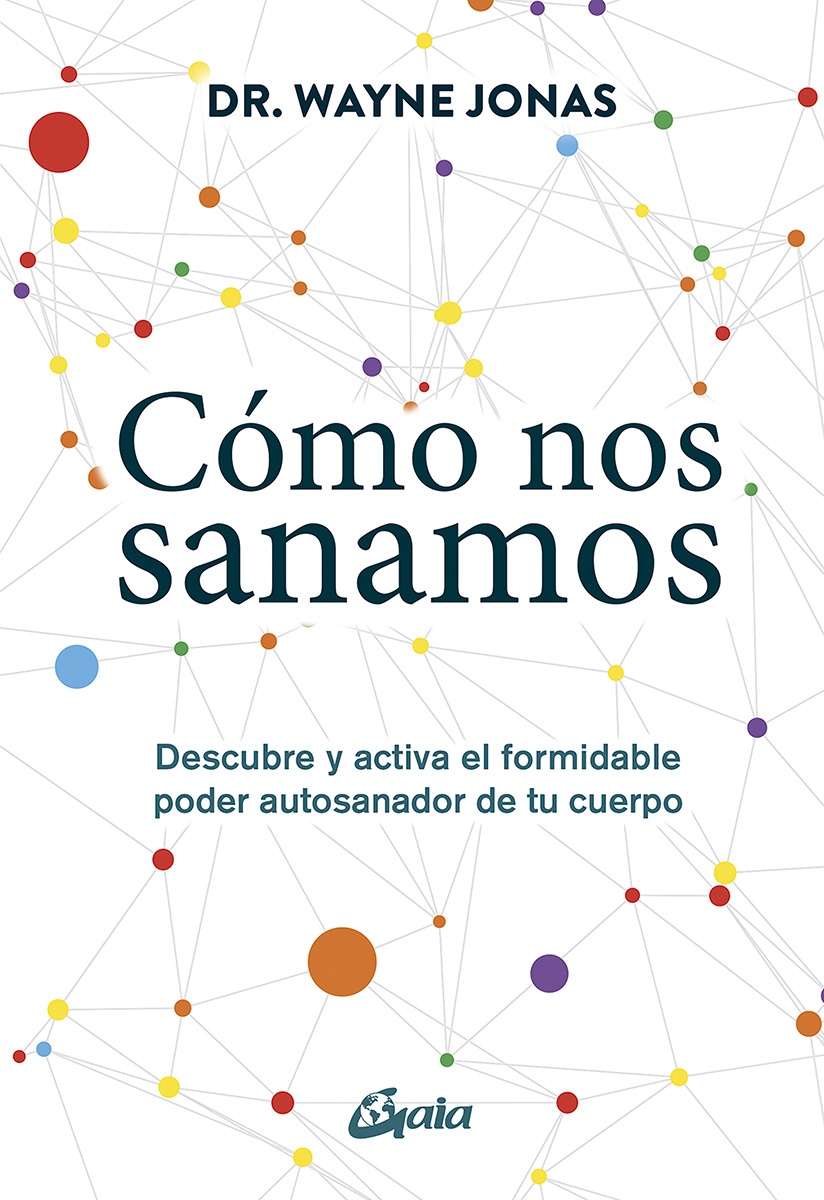 Spanish (World): Alfaomega
Cómo nos sanamos
Cómo nos sanamos propone una nueva manera de abordar la enfermedad y el cuidado de la salud. El autor, que en sus 40 años de experiencia como médico e investigador ha ayudado a muchos pacientes a recuperarse de problemas crónicos como la fatiga, la obesidad, la diabetes y la depresión, expone los datos científicos que confirman que, en el 80 por ciento de los casos, la sanación puede atribuirse especialmente a la conexión cuerpo-mente y también a otros factores que poco tienen que ver con las intervenciones médicas o la cirugía, como el entorno físico del paciente, su forma de vida y sus valores.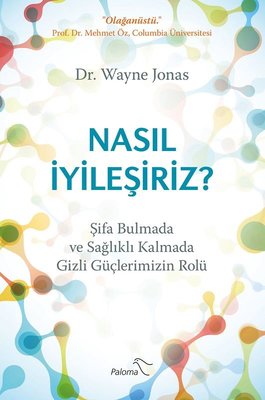 Nasıl İyileşiriz?-Şifa Bulmada ve Sağlıklı Kalmada Gizli Güçlerimizin Rolü
Dr. Wayne Jonas, 40 yılı aşkın bir sürede yaptığı araştırmalar ve hasta bakımı konusunda edindiği deneyimlere dayanarak iyileşmenin yüzde 80'inin nasıl organik olarak gerçekleştiğini ve iyileşme sürecini nasıl harekete geçirebileceğimizi açıklıyor.
Nasıl İyileşiriz'de Dr. Jonas, sakatlanma, hastalık ve iyileşme konusunda devrim niteliğinde bir yaklaşım ortaya koyuyor. İyileşmenin biyolojisiyle iyileşmenin yüzde 80'inin zihin-beden bağlantısı ve doğal olarak gerçekleşen başka süreçlerle ilişkilendirilebileceğinin keşfedilmesinin arkasındaki bilimi açıklıyor. İyileşme süreçlerinin nasıl çalıştığını ve içimizdeki iyileşme becerisini harekete geçirmek için neler yapabileceğimizi ayrıntılı bir şekilde anlatıyor.
Dr. Jonas'ın tavsiyeleri sağlık bakımı hizmetlerinden yararlanma biçiminizi değiştirerek iyileşmenizin ve esenliğinizin kontrolünü daha bilinçli bir şekilde elinize almanıza yardım edecek. Dr. Jonas'ın uygulama ve çalışmalarından derlediği hikâyeler, insanların küçük ve büyük tıbbi sorunların arkasından iyileşmelerine ve iyi kalmalarına yardım etmek için geliştirip kullandığı yöntemi gözler önüne seriyor.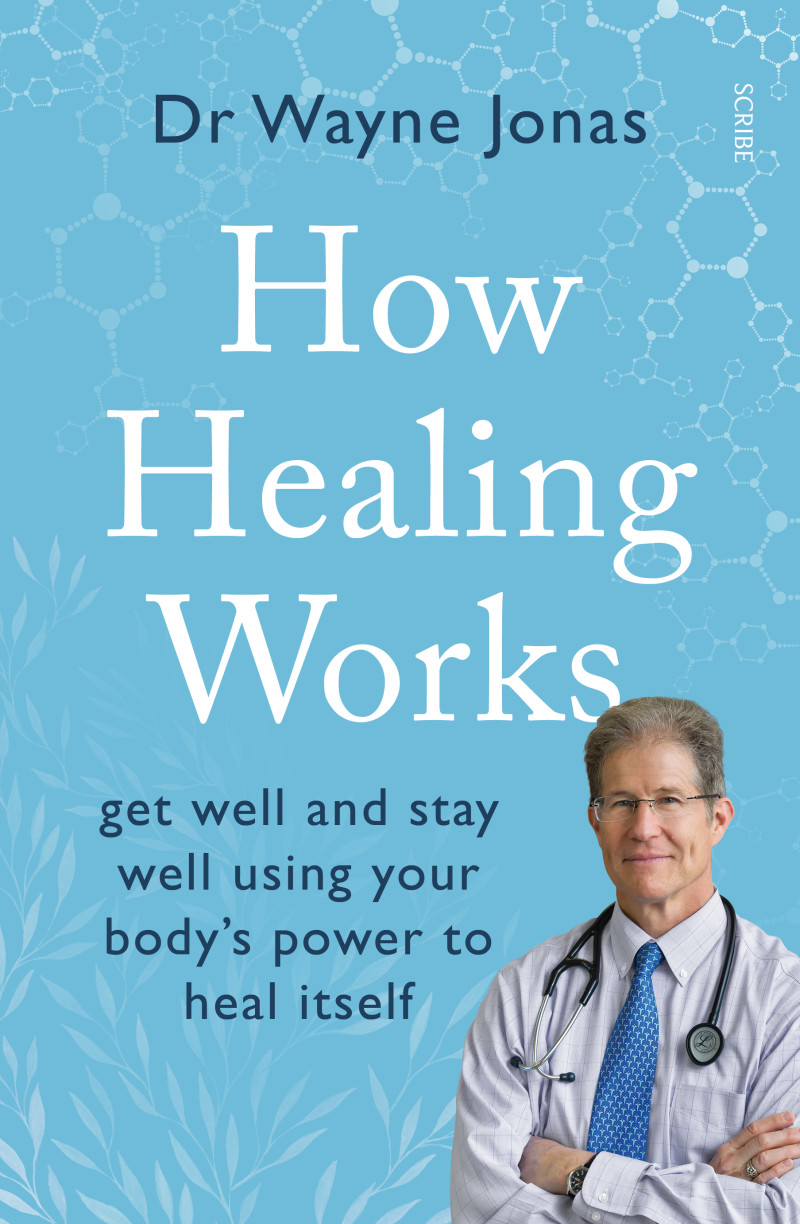 UK Commonwealth: Scribe Publications
How Healing Works
Forty-five per cent of adults experience chronic health problems, such as back pain, headaches, fatigue, obesity, diabetes, dementia, and depression. These illnesses rarely respond to conventional medicine alone, progressing in almost all cases. Yet in his almost 40 years as a doctor and health researcher, Wayne Jonas has helped many of his patients to recover.
LATEST ARTICLE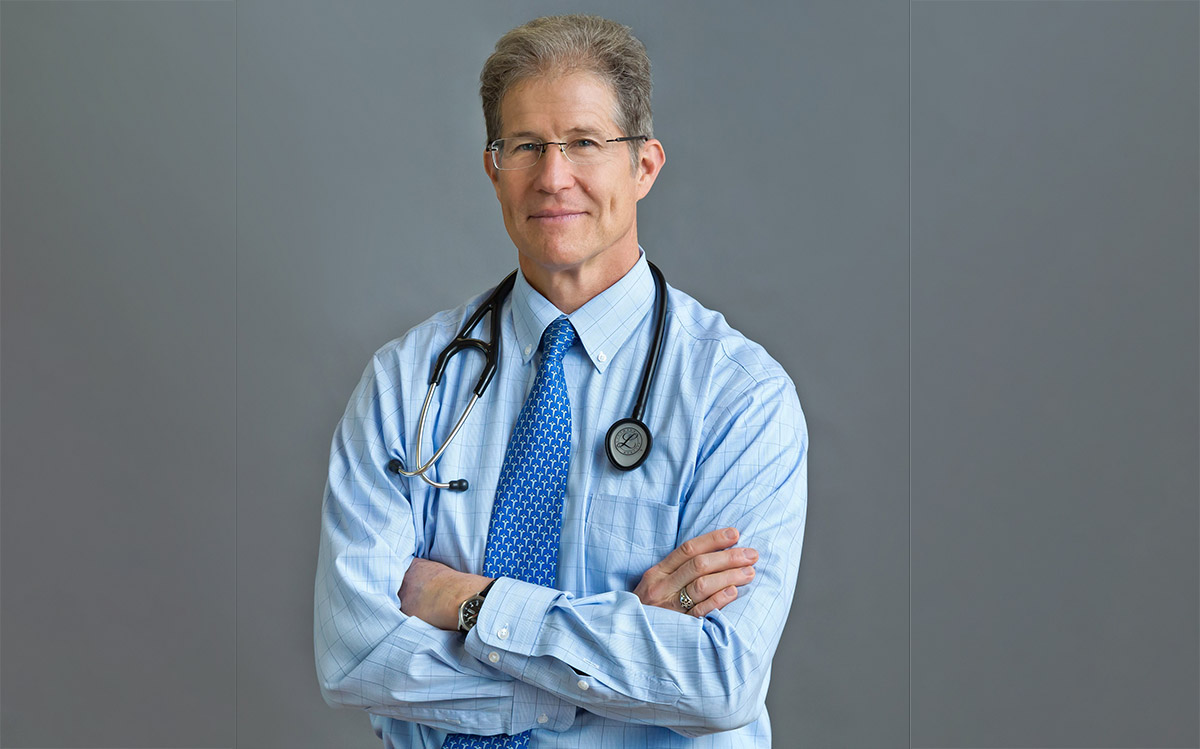 Whole Person Care: A Path to Wellbeing
READ MORE
Guide to Developing an Integrative Health Model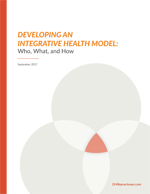 Providers need the evidence behind the most commonly used CAM and self-care approaches. Dr. Jonas shows when and how to refer to outside practitioners.