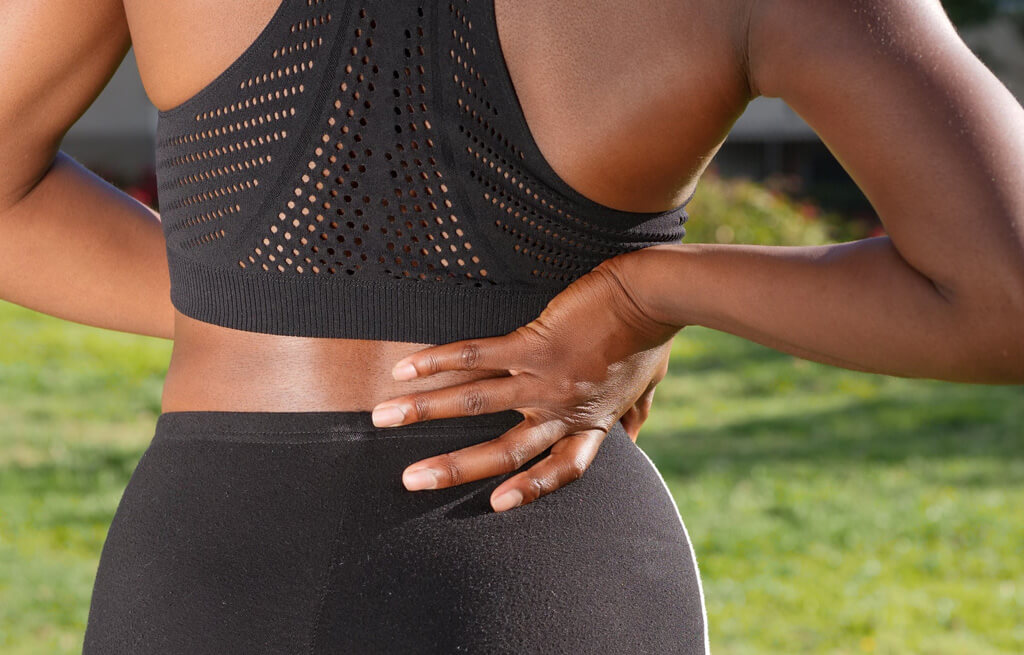 The Pocket Guide to Cancer Pain
MEDICATIONS FOR CANCER PAIN
Medications are the most common solution offered for cancer pain. These may be over-the-counter pain medications such as acetaminophen (Tylenol) or ibuprofen (Advil) or strong prescription pain medications called opioids, such as oxycodone (OxyContin). Some medications can also help treat chemotherapy-induced peripheral neuropathy (CIPN).
You might be concerned that taking opioids will cause addiction. But this is not always true with cancer pain. In fact, undertreating pain because of fear of opioids might be more harmful for some than using them. If you have a history of drug or alcohol dependence, be sure to discuss it with your doctor before you start taking opioid medications. Read about the 3 Keys to Avoiding Opioid Dependency.
Medications are not your only option. Ask your doctor about ways to manage cancer pain besides medications. It's OK to think outside the box when it comes to cancer pain.
Other ways to manage cancer pain
All medications have side effects, and these can be different for different people. If you do not like the side effects of your medication, talk to your doctor or someone else on your health care team. They may be able to change the dose or the medication to keep you more comfortable while relieving pain.
You can also try other ways of managing pain. Mind-body treatments such as guided imagery have been shown to lower the intensity of cancer pain and to help in other ways. 3 You can try these techniques to manage pain whether you take medication or not.
Choose a mind-body pain relief solution using this free tool (PDF).
It might not be possible to control all your pain without medication. However, you may be able to reduce the amount you take, take less powerful medications or take them less often. For example, even if you have bone pain from cancer, you might still need opioid medication, but you might be able to take less of it.
Consider tracking your symptoms
The American Cancer Society has a free pain tracker (PDF) to help you understand your cancer pain. This can help you talk with your doctor or health care team about options for pain relief.
FAQs about cancer pain
Does all cancer cause pain?
Not necessarily. Many people with cancer do have pain at some point in their disease or treatment, but not everyone does. 5 Talk with your doctor if you are concerned about whether your type of cancer is likely to cause pain or what treatments might be painful.
Can cancer pain be controlled?
Almost always. From medication to relaxation, there are many ways to manage pain from cancer and its treatment. This guide and information at DrWayneJonas.com gives you information on pain that you can share with your doctor and health care team.
How can meditation or breathwork help my pain?
These practices cause something called the "relaxation response" in your body. It can lower your stress, calm fear and anxiety, and reduce tension and pain. Learn more in our Pocket Guide to Breathwork (PDF), available as a free download. You can try meditation with Dr. Jonas here.
I'm afraid to be physically active when I have cancer. Is it really safe?
Check with your doctor first. But studies show exercise can help relieve pain and has other benefits, too. 7 Learn more about increasing your body's ability to heal with exercise. You can also download a free Pocket Guide to Movement and Cancer.
Find information on Physical Activity and the Cancer Patient from the American Cancer Society.
Can I use cannabis products, like medical marijuana or CBD, for cancer pain?
Medical cannabis products are legal to use for medical purposes in most U.S. states, but the U.S. federal government still considers them to be mostly illegal to use.
Talk with your doctor or health care team about cannabis products. Under U.S. federal law, your doctor or other health care provider is not allowed to prescribe these for you but can recommend them. Research has shown that cannabis products are helpful in reducing pain and most oncologists believe they are useful but do not feel like they have enough information to discuss with their patients. Some people can effectively lower their opioid medication dose when they add cannabis.
How is palliative care different from hospice care?
If you have pain during active cancer treatment or are experiencing pain after treatment ends, it can be very helpful to work with a health care provider who specializes in "palliative care."
Many people think palliative care is the same as hospice care because both focus on relieving symptoms and helping you have the best quality of life possible. Hospice care starts after cancer directed treatment is stopped and includes palliative care. A person receiving hospice care is not expected to survive their illness.8 But palliative care is possible at any time. It can help you find solutions to cancer symptoms, treatment side effects and even the stress and anxiety of going through treatment.
References
Fischer DJ, Villines D, Kim YO, et al.: Anxiety, depression, and pain: differences by primary cancer. Support Care Cancer 18 (7): 801-10, 2010. [PUBMED Abstract]
van den Beuken-van Everdingen MH, de Rijke JM, Kessels AG et al. Prevalence of pain in patients with cancer: a systematic review of the past 40 years. Ann Oncol 2007; 18: 1437–1449.
Gordon JS. Mind-body medicine and cancer. Hem Onc Clin N Am 2008;22:683-708. https://doi.org/10.1016/j.hoc.2008.04.010.
Ricci M, Fabbri L, Pirotti S, et al. Scrambler therapy: what's new after 15 years? The results from 219 patients treated for chronic pain. Medicine 2019;98:e13895 doi:10.1097/MD.0000000000013895
Goudas LC, Bloch R, Gialeli-Goudas M, Lau J, Carr DB. The epidemiology of cancer pain. Cancer Invest 2005;23(2):182-190.
American Society of Clinical Oncology Cancer.Net [information for patients]. Pain: Causes and diagnosis. Available at https://www.cancer.net/coping-with-cancer/physical-emotional-and-social-effects-cancer/managing-physical-side-effects/pain/pain-causes-and-diagnosis. Accessed January 25, 2021.
Reis AD, Pereira PTVT, Diniz RR, et al. Effect of exercise on pain and functional capacity in breast cancer patients. Health Qual Life Outcomes 2018;16(1):58. Published 2018 Apr 6. doi:10.1186/s12955-018-0882-2
MedlinePlus Medical Encyclopedia. What is palliative care? Available at https://medlineplus.gov/ency/patientinstructions/000536.htm. Accessed February 2, 2021
---
Topics:
Cancer
|
Chronic Pain
|
Pain
|
Pain Management
Share This