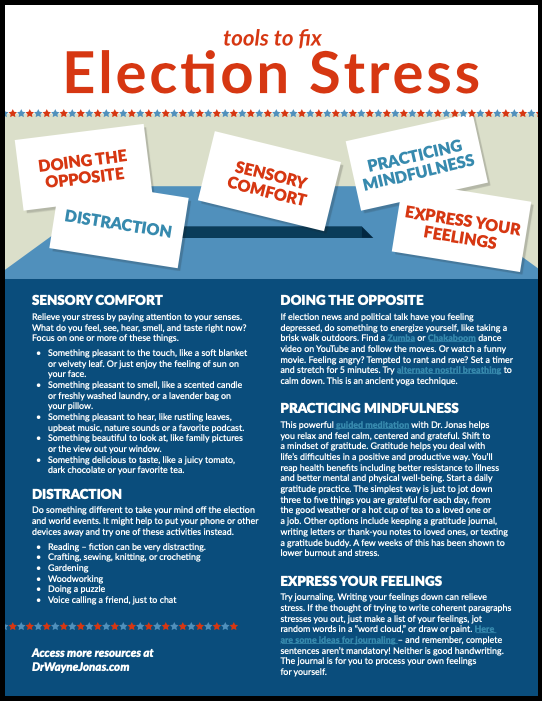 Tools to Fix Election Stress
It seems election cycles become more stressful – or exciting, depending on how much you relish political drama – every four years. If the approaching 2020 election has you on edge, it's important to remember that the power of the mind, and healthy mind-body-spirit practices, can help you center yourself.
This Tool for Fixing Election Stress incorporates many of the mind-body practices we've talked about before, including paying attention to bodily sensations, journaling about your feelings, and meditating.
---
Topics:
Anxiety
|
Depression
|
Fatigue
|
Relaxation
|
Self-Care
Share This