I was recently interviewed by PR News about how PR pros and agencies cope with COVID-19 stress. In today's fast-paced society the concept of coping with stress in the workplace is always a timely topic. It goes hand-in-hand with other, equally challenging parts of our daily lives—spanning from emotionally taxing relationships to physical fatigue associated with trying to maintain a healthy lifestyle.
But during times of crisis, when we are all so hyper-focused on the work at hand (whether professional or otherwise), minimizing exhaustion and the stress that contributes to it needs to be at the forefront of our minds now more than ever. Below are a few ways to recognize burnout so, as you may begin to identify it, you can take the proper steps to work through it.  
1. Know What Burnout Looks Like
Stress affects more than just our minds—it works its way into our body, behavior, brains and emotions. When overly stressed for long periods of time, it's important to note what burnout looks like before it happens and to recognize the signs to decrease the impact: 
Behavioral signs: poor sleep, apathy, feeling isolated, being overly reactive, or tearful.
Emotional signs: constant anxiety, fear, sadness, and irritability or anger.
Cognitive signs: difficulty concentrating and over-analysis of events.
Physical signs: pain and fatigue
In this environment of physical distancing and teleworking, there can be a tendency to work independently. Being independent can be important but being too independent can lead to burnout. Humans need personal connection. Asking for help is a sign of strength, not weakness.
Employees must first acknowledge their needs, then address this directly with their manager. They need to request time and space to engage in mental health support and address personal challenges. This is no time to be tough and internalize the stress. Stress negatively impacts our whole health, and right now we need our immune systems running at peak performance.  
2. Help Your Coworkers
While it's important to look inwards and balance oneself during stressful times, looking outside at others can make a huge impact as well. Reaching out to colleagues and asking how they are may make that person feel like they aren't in this alone and sharing mutual experiences can create a healthy bond.
Remember the buddy system from your youth? It's time to buddy up again. For managers, make sure there are strong organizational strategies in place to spread the workload evenly and ways to balance if things fall too heavily to any one team member. Recognize the additional burdens of those providing care for ill or elderly family members, children, or family members with special needs.
Managers should have more regular huddles or check-ins with your team, including one-on-ones. Ask what's one good thing that happened within the last 24 hours. Validate your employees' emotions when confronting challenges.  
Beyond workload, encourage your team members to engage in self-care that revitalizes them. To make this more approachable, consider integrating self-care strategies into team engagement exercises—ask team members to take a midday walk to enjoy the sunshine, or journal a question of the day. Managers are already using technology to maintain workloads, but they should also be looking at technology to help enhance self-care or maintain personal check-ins with staff.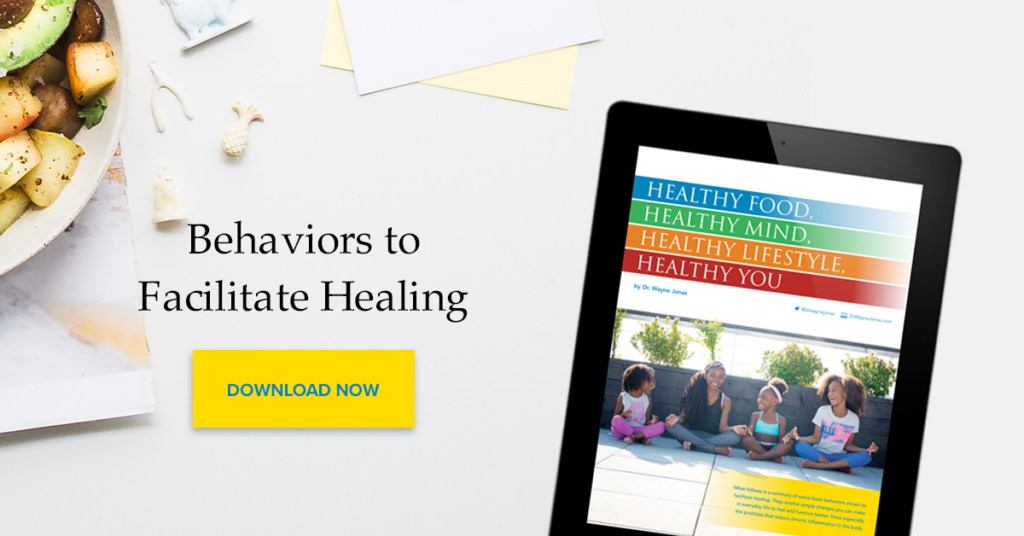 3. Help those you Manage
Managers play a significant role in the burnout rates of their employees. They can be on the frontline of helping team members by balancing workloads, recognizing family needs, and encouraging self-care. Checking in on the team and having individual meetings can bring attention to positive things that have happened in the last 24 hours, or by working together, perhaps figure out solutions to stressful situations.
Now is the time to be an empowering leader, no matter what challenges each day may bring.   
4. Take Time to Take Care
Time is precious these days, but everyone needs to take time for self-care to boost your immune system right now. This can go beyond sleep, exercise, hydration, and good nutrition.
Prioritize. Do what's most important and let the rest go. Don't feel like you have to do everything at once. Bite off manageable chunks of larger jobs.
Do what you can and don't stress about the rest. Find shortcuts that work for you. If you don't have time to clean the whole kitchen but you feel better with a clear counter, just de-clutter and let that be enough. Repeating positive thoughts may ease your mind.
Simplify and combine your efforts. Make fewer trips, especially as we are not supposed to be engaging in non-essential errands.
Acknowledge that the day will not go as planned and take a breath. Getting upset won't help you or anyone you are caring for or working with right now.
Take breaks and disconnect. If possible, check the news once a day. Add decompression breaks into your schedule.
Recognize the bright spots- Identify three good things that happen each day perhaps through journaling.
5. Practice Relaxation Techniques
Anyone is susceptible to burnout. Whether you're feeling good, on the verge of a difficult time, or already there and flat-out burnout, there are ways to help ease the stress that comes with these difficult times. Learning how to reset your stress response is critical. Practicing stress management techniques are fitness for the brain. With practice, they can help you to recover faster from stress to prevent negative effects. They can also increase your ability to handle challenging experiences, such as those being experienced right now. For example, practice guided imagery. Moving meditations like yoga, qi gong, or tai chi are always techniques that are helpful during any stressful time. You can also check out this video we've created that shares a meditation and breathing exercise that I lead.
Keep these steps in mind as you go about your new work routine. By recognizing the signs of burnout you will be able to better help others prevent a dangerous, often painful, burnout while also protecting yourself. Right now it is crucial to understand that it is ok and healthy to show vulnerability, to access the resources and support you need, and to try to unplug. Pushing yourself past the point of exhaustion will only decrease creativity and effectiveness. 
---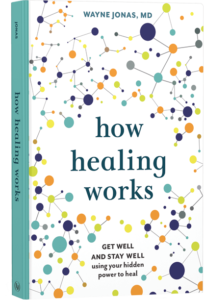 Your Health Into Your Own Hands
Drawing on 40 years of research and patient care, Dr. Wayne Jonas explains how 80 percent of healing occurs organically and how to activate the healing process.