"Healing Tools" summaries are a collection of evidence-based resources to help providers and patients use integrative health approaches to improve health and wellbeing. The tool below is for patients with cancer and their family members as well as providers working with patients with cancer.
To see more Healing Tools use this link and to learn about this specific tool—Beyond Conventional Cancer Therapies—head to this page about Commonweal.
SUMMARY
What is this tool for?
People diagnosed with cancer are often afraid, uncertain and confused. They want to build resilience and feel better during and after cancer treatment. Beyond Conventional Cancer Therapies provides objective information about integrative therapies that can help people with cancer build resilience, improve their quality of life, and in some cases, improve treatment outcomes.
In integrative cancer care, "patients and their cancer treatment teams work together to find appropriate conventional and complementary therapies that have been shown to be effective and safe," says Beyond Conventional Cancer Therapies. The website's goal is to support people with cancer and their oncologists in making informed decisions about their care.
Overview, Healing Practices, and Therapy Summaries
Beyond Conventional Cancer Therapies includes:
Overview of the cancer experience
Overview of integrative cancer care
7 Healing Practices
Therapy summaries
Most major cancer centers include the 7 Healing Practices in their integrative care programs. These usually include:
Eating well
Moving more
Managing stress
Sleeping well
Creating a healing environment
Sharing love and support
Exploring what matters
This website gives an overview of those practices and what to look for and ask for from your cancer center to address them on your life.
Summaries of Complementary Therapies for Cancer
The evidence-informed therapy summaries cover many complementary therapies that may help people to:
Manage cancer symptoms
Manage side effects of treatment
Enhance conventional treatment
Reduce the risk of cancer recurrence
These therapy summaries focus on the most promising and/or popular complementary therapies, and therapies that are included in integrative cancer care plans at leading cancer centers. Each therapy summary includes:
A description of the therapy or approach
What research shows about the therapy's use, benefits, risks, and side effects
Finally, Beyond Conventional Cancer Therapies also has a searchable database of therapies often explored by cancer patients that may not be used or discussed in many cancer centers. These topics are organized into the following categories:
7 Healing Practices
Natural products; Herbs, nutrients, and supplements
Diets and metabolic therapies
Exercise and movement therapies
Mind-body and spiritual approaches
Biologic treatments
Off-label, overlooked, or novel cancer approaches
Energy therapies
Manipulative and body-based methods
Consciousness-changing therapies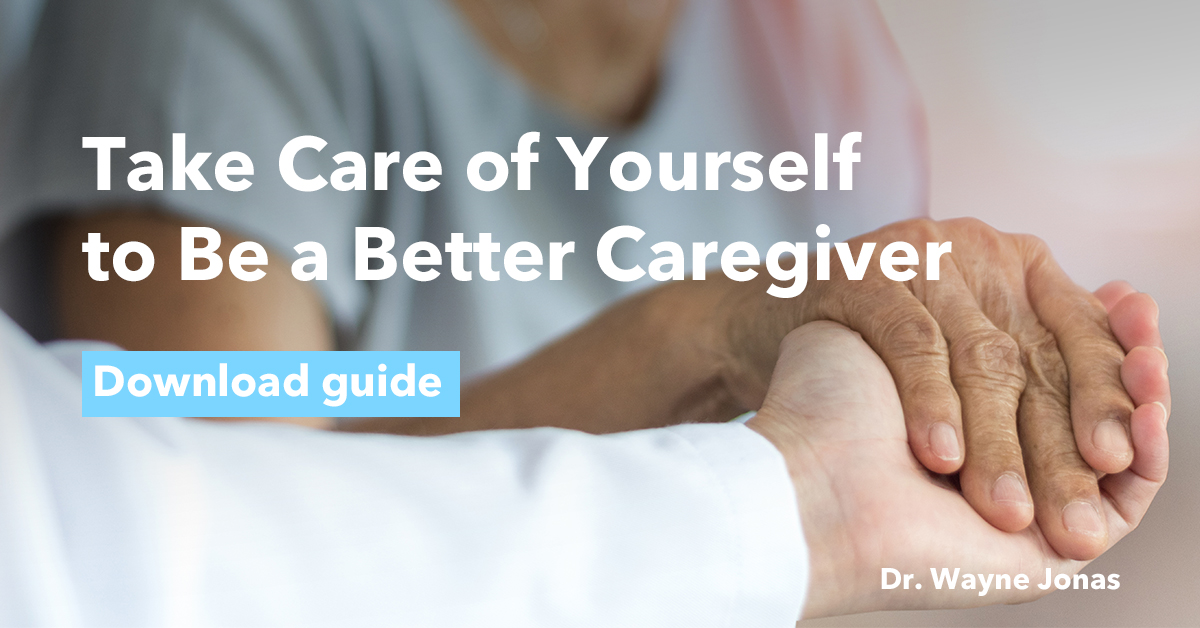 How can providers use this tool?
Healthcare professionals can share the Beyond Conventional Cancer Therapies website with patients who want to learn more about integrative therapies for cancer.  They can also use the website to learn more about integrative therapies as they support their patients.
How does this contribute to an integrative approach?
Combining conventional medicine, self-care, and complementary and alternative medicine can help patients achieve optimal healing and health. Beyond Conventional Cancer Therapies provides information that people with cancer and their cancer treatment teams to find the best blend of conventional and complementary therapies.
What does the evidence say about this tool?
Many complementary cancer therapies lack full research evidence but are supported by some science-informed evidence. Beyond Conventional Cancer Therapies focuses on science-informed therapies with evidence of safety and effectiveness. Sources of input on the therapies included on the website are:
Leaders in integrative oncology who serve as advisors
Alumni of the Commonweal and Smith Center Cancer Help Programs
Scientific literature, especially reviews and meta-analyses
News reports and consultations with patients and providers
Beyond Conventional Cancer Therapies also highlights therapies that available evidence shows do not work or do more harm than good.
Who created this tool?
Beyond Conventional Cancer Therapies is a project of Commonweal, a nonprofit organization that works in three fields: health and healing, art and education, and environment and justice. Within health and healing, Commonweal incubates and supports programs in cancer including Beyond Conventional Cancer Therapies.
Beyond Conventional Cancer Therapies does not sell or recommend anything or accept commercial funding. For more information, check out Therapy summaries
---
ABOUT THESE INTEGRATIVE HEALTH TOOLS
The goal of these summaries is to help providers and patients learn about and access evidence-based integrative health tools.
Read about more Healing Tools.
Disclosures: These integrative health tools were created with a grant from the Samueli Foundation, a 501c3 nonprofit organization. Patients: Contact your provider before starting any new health program.  Show him/her these resources.