How can the gap between medicine and faith be more widely and rapidly bridged without falling into the silos of medical dogma and denominational competition? Are there tools that both faith-based and health care providers can implement now, even if there is not an environment of explicit faith-health collaboration? Here are four suggestions that any provider—in either community—can use.
Creating universal faith-health action tools:
Mandy Cohen, North Carolina secretary of health, told a story at a 2018 workshop called "Faith- Health Collaboration to Improve Population Health," about not thinking to ask a patient who was losing weight if she was getting enough to eat during a medical visit, and how food security and other social determinants have come to be understood to be as vital to good health as medical attention. Communities of faith often address food insecurity and may address this directly but not link it back to a health issue. Thus, both health and faith communities have a common goal. National leaders (e.g., Joint Commission, Centers for Disease Control and Prevention, Veterans Health Administration) could develop a set of core questions related to whole-person care that both health care and faith-care organizations can use with their patients at a local level. This could facilitate communication and action within and between their communities.
The Personal Health Inventory: 
An example of one of these tools is the rollout of the Personal Health Inventory (PHI) across the Veterans Health Administration. The PHI begins by asking each person what matters in their life and then explores the connection of that "spiritual" question to their behavioral health and applicable social determinants of health. This or a similar tool should be adopted more broadly, outside of the Department of Veterans Affairs, and could be the first universal tool for both faith and health communities to use. Embedding it nationally, for example, as an implementation tool aligned with the upcoming Healthy People 2030 indicators, might be an ideal location guiding multi-sector integration for population health.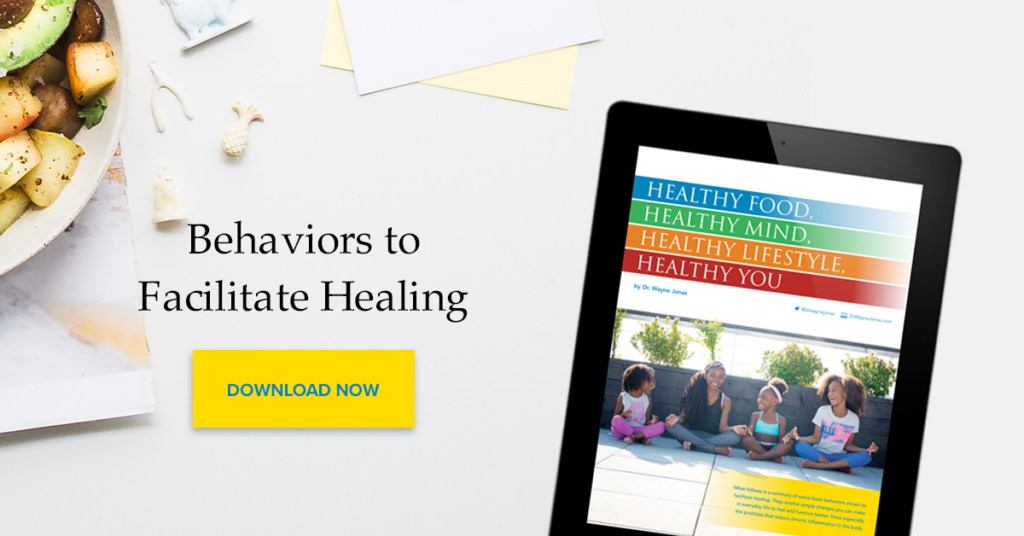 The HOPE Note: 
Helping people develop a life plan informs a second universal tool for health care and faith-care organizations to jointly use. The HOPE Note is a set of questions to assist in developing a health-life plan for any person. It is a tool that is increasingly being used in primary care and community clinics and allows for not only whole-person integrative health encounters, but also the creation of a life-health plan that considers both physical and spiritual needs. If necessary, more detailed information about a patient's spiritual-health connection can be assessed with other tools like FICA (faith and belief, importance, community, address in care) or the 7 by 7 Model for Spiritual Assessment. Support to help patients address their personal health determinants is being provided in a variety of ways—such as with life coaches, health coaches, or care coordinators, and by using group visits, telehealth, and other behavior change technologies. Addressing personal health determinants and taking a life-long view of whole-person health is critical.
Community Wellbeing Coordinators: 
The navigators and community coordinators of the Memphis Congregational Health Network (CHN) described at the workshop, are an example of a third universal tool around which health care and faith-care could to join together. Hot-spotting involves data-driven targeting to a specific zip code where many patients reside to improve care quality—including by addressing health-related social needs specific to that community (for example, providing transportation to a health clinic if the community does not contain one). These can improve health, while also lowering costs. Personal contact by a trained community health worker or similar personnel are two essential elements to the success of faith-health integration. These types of people and processes are likely key to any successful faith-health community action plan.
Finally, communities need simple approaches for measurement and feedback of progress toward value. The authors of this article extended the formula for value-first established by Porter: health and well-being out- comes plus patient and provider experience divided by cost. The larger this number, the better the value. Rapid and continuous measurement and feedback on value (along with information on how all members of the team—provider, caregiver, minister, community member, and patient—contribute to this value) should be part of any national faith-health measurement of population health. Such a measurement approach could become a National Well-Being Index, equivalent to our Gross National Product for all to see, aspire to, and improve together.
Adapted from "Faith-Health Collaboration to Improve Community and Population Health" by Wayne B. Jonas, MD (Healing Works Foundation) and Rev. Maeba Jonas, MDiv (Johns Hopkins University), published by the National Academy of Medicine on August 12, 2019. You can read the full article here.
---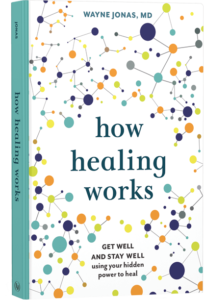 Your Health Into Your Own Hands
Drawing on 40 years of research and patient care, Dr. Wayne Jonas explains how 80 percent of healing occurs organically and how to activate the healing process.