Patients with chronic diseases—6 out of 10 adults in the United States[i]—need help to adopt and sustain healthy behaviors.
"Most clinicians have a really hard time talking to patients about healthy behavior change. We either beg or threaten them to make changes. This doesn't work very well," says Thomas Bodenheimer, MD, MPH, a professor in the department of family and community medicine and founding director of the Center for Excellence in Primary Care at the University of California, San Francisco. He is also a nationally recognized expert in health coaching who had developed health coaching curriculums for the University of California, San Francisco and the AMA.
Instead of telling patients what to do, which doesn't work well, health coaching engages patients in decisions about their health and supports them in making changes to live healthier lives. Health coaching helps these patients understand their chronic disease(s) and actively participate in their care. It can be done using telemedicine (video or telephone) or in person.
Making Healthy Behaviors Easier
"Behavior change is a big component of chronic disease management," says Dr. Bodenheimer. As a primary care physician, Dr. Bodenheimer realized that he hadn't been doing a very good job helping his patients, especially those with chronic diseases, adopt healthier behaviors. Neither were other primary care providers. When Dr. Bodenheimer joined the University of California, San Francisco, he developed a model for health coaching in primary care and studied it in two randomized controlled trials. "Health coaching is finding out what patients are willing and able to do and meeting them halfway," he says. Health coaches are trained medical assistants, lay people, nurses or other staff members who:
Provide patient education and support
Assess patients' understanding
Engage patients in developing and following action plans for healthier behaviors
Between doctor's visits, health coaches support patients in making and sustaining healthy behaviors through ongoing check-ins. They usually do their job for part of the day and serve as health coaches for part of the day. Health coaching can be done virtually or by telephone (telemedicine) or in person. While telemedicine is a safer way provide health coaching during the COVID-19 pandemic, it also has other benefits. Telemedicine makes it easier for patients to participate in health coaching because they do not have to go to the clinic. Also, web-based tools support patients and enable them to track their progress. Health coaching is part of integrative primary care, the coordinated delivery of evidence-based conventional medical care, complementary medicine and lifestyle medicine within a primary care practice. It facilitates patient engagement in care decisions and gives physician more time to provide integrative health care.
Essential Features of Health Coaching
In 2012, Dr. Bodenheimer and the Center for Excellence in Primary Care published a health coaching curriculum. He also developed the Health Coaching Implementation module for the AMA's STEPS Forward™ program practice transformation series. Both the curriculum and the module are available for free. Essential features of health coaching in Dr. Bodenheimer's model are:
Ask-tell-ask
Action plans
Closing the loop (teach-back)
Instead of giving patients a lot of information and telling them what to do, health coaches:
Ask patients what they know and what they want to know
Tell patients what they want to know
Ask again, to find out whether patients understand what the health coach said and what else they want
An action plan is an agreement between the patient and the health coach or provider describing a behavior change the patient wants to make. Closing the loop ensures that the patient understands the care plan recommended by the clinician by asking the patient to repeat back the information given in his/her own words. If the patient doesn't state the information correctly, the process is repeated until the patient is able to verbalize what to do.
 A Four-Step Process for Implementing Health Coaching
The AMA STEPS Forward Health Coaching Implementation module uses a four-step process:
Commit to health coaching
Build the health coaching model
Recruit, train and mentor the coaches
Start coaching and track progress
Once practice leadership and the care team have commitment to health coaching, staff members are trained, the program is developed, and workflows to incorporate health coaching in the practice are created. The Center for Excellence in Primary Care health coaching curriculum includes free training for health coaches. Building the health coaching model begins with assigning someone who understands health coaching and is available to lead the health coaching program. The health coaching leader works with practice leaders to develop a feasible workflow for health coaching within the practice and to identify goals. This includes identifying patients who can benefit from health coaching. Common conditions in primary care for which health coaching can help include:
Asthma
Behavioral health issues
Chronic heart failure
Chronic obstructive pulmonary disease
Diabetes
Hypertension
Kidney disease
Multiple, complex, chronic diseases
Obesity
The role of health coaches in the practice can help determine which staff to train as health coaches.  A nurse or social worker is appropriate if health coaching will provide clinical education. If the health coach will call patients to remind them to follow their action plan, a medical assistant could make a good health coach. Peer health coaches, patients who have met their health goals, are a good choice for non-clinical health coaching once the health coaching program is well established.  Pre-medical or pre-nursing students also make good volunteer health coaches. The health coach or provider should introduce patients to health coaching with an explanation of the goals and what to expect. Along with training, new health coaches should be mentored. The practice should evaluate the health coaching program at least annually. Indicators of success include:
Patient outcomes related to better health
Referral of the right patients to the health coach
Successful recruitment and retention of patients
Higher patient satisfaction and engagement
Less provider stress
Health Coaching Works
"This is not touchy-feely health coaching. There's evidence behind everything we do," says Dr. Bodenheimer. Evidence from two randomized clinical trials conducted by Dr. Bodenheimer shows clinical benefits for primary care providers and patients and operational benefits for primary care practices.[ii], [iii]
Clinical Benefits:
Better health outcomes
Better medication adherence
Higher patient satisfaction
Increased trust in and satisfaction with primary care providers 
Operational Benefits:
More provider time
Reduced provider burnout
Higher provider satisfaction
  Also, evidence supports the use of telemedicine for counseling patients with chronic conditions. The Agency for Healthcare Research and Quality (AHRQ) reported evidence of benefit from telehealth (another name for telemedicine) in communicating and counseling patients with chronic conditions based on its meta-analysis of 58 systematic reviews published between 2007 and 2015. More than 950 of the studies included in the systematic reviews covered telehealth.[iv] Other studies have shown marked improvements in clinical outcomes for patients with arthritis, diabetes and heart disease who received coaching via e telehealth or mobile health tools.[v]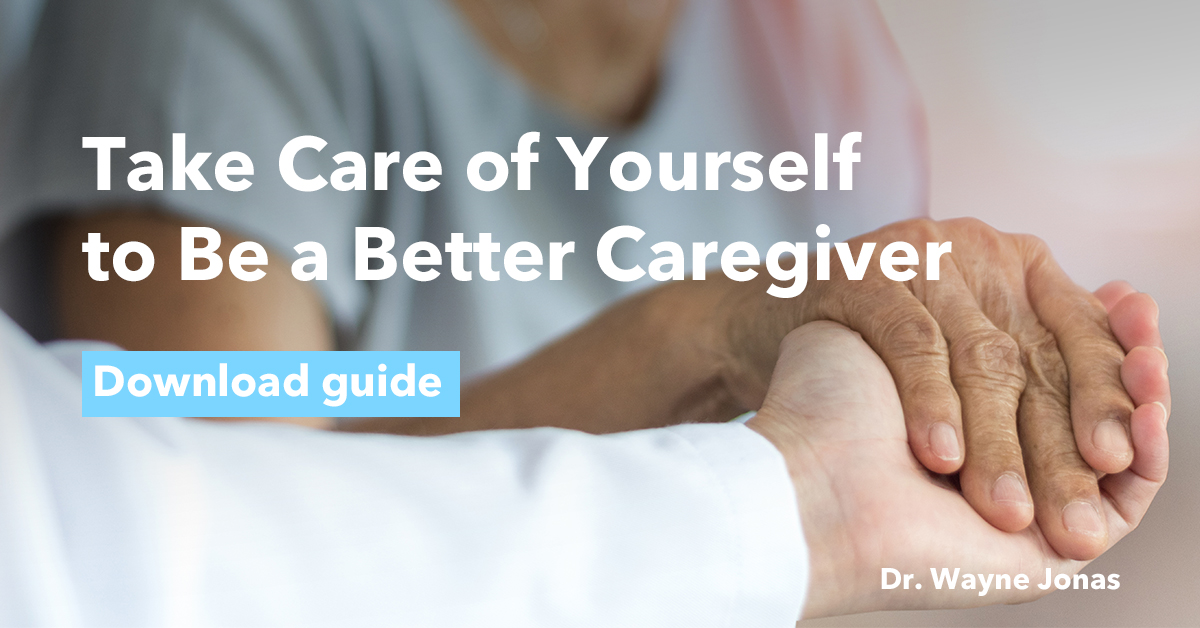 Best Practices in Integrative Primary Care
Empowering Patients With Chronic Diseases to Live Healthier Through Health Coaching is a case study describing the need for and benefit s of health coaching, along with how to implement health coaching. The case study shows how incorporating integrative medicine into mainstream primary care practices enables physicians and other health care providers to:
Deliver higher quality care
Improve patient outcomes and satisfaction
Lower costs
Reduce burnout.
Tips on getting started in integrative primary care through health coaching are included. This case study is part of our series of Integrative Primary Care Case Studies. Each case study highlights a best practice in integrative primary care that you can add to your practice. The other case studies cover:
Featured primary care provider: William L. Miller, MD
Chair emeritus, Department of Family Medicine, Lehigh Valley Health Network
Professor of family medicine, University South Florida Morsani College of Medicine
Patient-centered, team-based care enables physicians to develop the relationships—with patients and with team members—that are essential to health and healing.
Featured primary care provider: Wayne Jonas, MD
Practicing family physician
President, Healing Works Foundation
The HOPE (Healing Oriented Practices & Environments) Note is a simple tool for adding integrative health care to a routine office visit. This patient-guided process identifies the patient's values and goals in life and for healing so the physician can assist the patient in meeting those goals with evidence and other support.
Featured primary care provider: Shilpa P. Saxena, MD, IFMCP
Founder and president, SaxMD
An estimated 60 to 70 percent of chronic disease is behavior- and lifestyle-based. Thus, most patients need information and help to promote healthy behaviors.
Group visits enable physicians to work with patients in a supportive group environment to manage chronic diseases. They offer clinical, financial, and operational benefits, and contribute to integrative primary care.
Featured primary care provider: Henri Roca, MD
Program director, Integrative Medicine Patient Care Team
Central Arkansas Veterans Administration Healthcare System
Integrative primary care enables providers to help patients treat and understand their pain and become actively engaged in making lifestyle, behavioral and self-care changes to manage their pain. This case study looks at a program providing non-pharmacologic chronic pain solutions for veterans.
Featured primary care provider: Allen F. Shaughnessy, PharmD, MMedEd
Director, Master Teacher Fellowship
Professor and vice chair, Family Medicine for Research
Tufts University School of Medicine
Information mastery enables physicians to make decisions by combining useful information that matters to patients with clinical experience. Information mastery on integrative care adds value to the delivery of health care by decreasing over-diagnosis, over-treatment and low-quality care. It provides a focus on key underlying determinants of health in chronic disease. This lowers health care costs. This case study discusses how to use evidence in primary care especially when providing integrative care.
References
[i] Centers for Disease Control and Prevention. Chronic Diseases in America. Accessed 7/23/20.
[ii] Willard-Grace R, Chen EH, Hessler D, et al. Health coaching by medical assistants to improve control of diabetes, hypertension, and hyperlipidemia in low-income patients: a randomized controlled trial. Ann Fam Med. March/April 2015;13(2):130-138. Accessed 7/23/20.
[iii] Thom DH, Ghorob A, Hessler D, De Vore D, Chen E, Bodenehimer TA. Impact of peer health coaching on glycemic control in low-income patients with diabetes: a randomized controlled trial. Ann Fam Med. March/April 2013;11(2):137-144. Accessed 7/23/20.
[iv] Agency for Healthcare Research and Quality. The Evidence Base for Telehealth: Reassurance in the Face of Rapid Expansion During the COVID-19 Pandemic. May 2020. Accessed 7/22/20.
[v] Eric Wiklund. Telehealth Gains Favor as a Coaching Platform for Chronic Care. mHealth Intelligence. Accessed 7/22/20.
---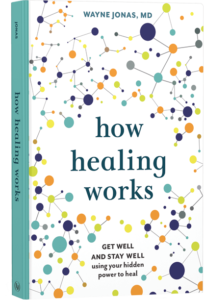 Your Health Into Your Own Hands
Drawing on 40 years of research and patient care, Dr. Wayne Jonas explains how 80 percent of healing occurs organically and how to activate the healing process.