May is Military Appreciation Month, but there are those who do not wear a uniform that also need to be appreciated. Those are the spouses, parents, children, and siblings of those who care for someone who serves or has in the past. 
As a military caregiver, what you do every day is essential to the well-being of the person you care for. But it can also take a toll on you and your family. According to a RAND Corporation study:
Most caregivers of post-2011 veterans are spouses.
Adult children are the most common caregivers of pre-1975 veterans.
Six in 10 military caregivers have other jobs.
Half of military caregivers say they do not have a support network.
Four in 10 are under 30.
Does any of this describe you?
If so, you may struggle with depression, financial pressures, and juggling your service member's needs with work commitments and other family members' needs. The COVID-19 pandemic has made this even more challenging, as you may now be juggling all of the above while at home.
There are many support programs for veterans, but fewer for their caregivers. To cope with these challenges, it may help to increase a quality called resilience.
The US Army has been training soldiers in proven techniques to increase – improving their physical, mental and emotional strength – for years. They also provide support and tools for military families. You may want to look at these resources from Military OneSource. Visit www.militaryonesource.mil for more.
What is resilience?
Resilience, or resiliency, is the capacity to recover and move ahead in the face of challenges. Chances are good that the person you care for was trained in this concept. Resilience allows service members to regroup and continue the mission when companions are killed or wounded, resources are depleted or unexpected difficulties arise.
Resilience does not mean preventing bad things from happening. It means having the capacity to cope with them. It is not required to wear a smile when you cope, either. You can be grumpy while practicing resilience, unless that compromises the resilience of your "unit" – the person you care for, your family, your coworkers, or the health care team you belong to. This risk is one reason building resilience is important – when you are strong, you help others stay that way, too.
You can build your resilience
Resilience is different from resources such as uniforms or trucks. As a caregiver, you cannot run out of resilience, but your capacity to practice the concept can be depleted by the challenges of caregiving.
More than 60 percent of veterans who need family care have a mental or behavioral disability, such as Post-Traumatic Stress Disorder (PTSD), depression or substance abuse. Fewer than 60 percent have a disability rating, which allows them to receive money and sometimes practical help for their internal or external wounds. These are just two of the circumstances that can tax resilience.
The good news is that you can increase resilience by using specific strategies. Here are a few.
Locate your assets
Where can you turn for help? What resources do you already have? Assets can include:
The VA, including physicians and other health care providers, support groups and counselors
Family and spouse-partner support through your base or post
The wounded warriors' program of your service member's individual branch
Healthy habits and self-care practices
Your community, including other family members, friends and more
Your own sense of meaning and purpose
Faith and appreciation
Or try something as simple as a smartphone app like MoodHacker, which puts a resilience boost at your fingertips.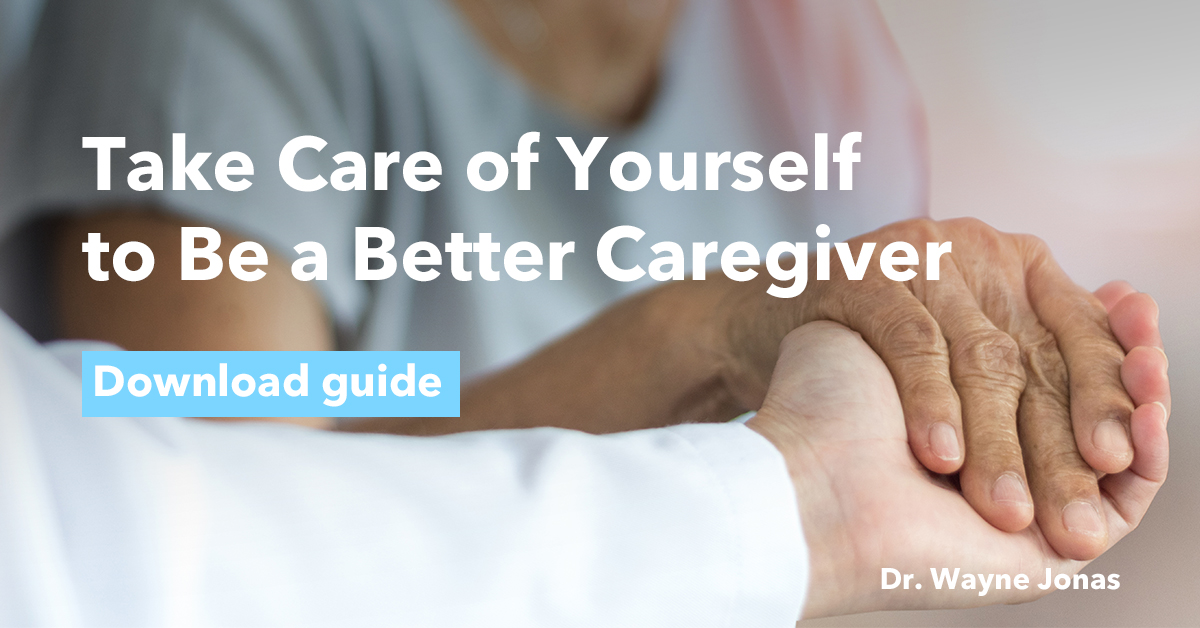 Nurture yourself
If your caregiving duties are intense or physically demanding, asking your own health care provider about respite services is important. You may not think you need them, but utilizing this type of support before you become overtired is ideal.
Counselor Welby O'Brian includes a list of 26 common personal needs in her book Love Our Vets: Restoring Hope for Families of Veterans with PTSD.
Help the person you care for connect with others
You may care for someone whose wounds are not visible on the outside, such as anxiety, hearing loss, sleep disruptions or hyper-vigilance. They may not require much physical care, but ensuring they get time with others who share their experiences could be important for them and for you.
Organizations such as The Fallen Outdoors and Project Healing Waters can support and rejuvenate your service member while you take a break.
Manage the caregiving environment
Managing the environment can reduce your challenges as a caregiver. This can be as simple as closing curtains at dusk to reduce a veteran's anxiety about being in a lighted room visible from the street.
You may even choose to change your environment. A partner who served overseas may prefer living someplace as different from the theater of combat as possible. Certain smells and sounds may calm the person you care for, and they may not be what you think (veteran Brian responded "gunpowder and bacon" when asked what scents made him feel relaxed). As with all things military family-related, you may need to embrace being a little different at times!
Consider the group
A setting that supports the person you care for can reduce your challenges, as it can reduce environmentally caused anxiety or triggers. In turn, fewer challenges mean more chances to boost personal and family resilience, like reading to your kids or going to the gym when your care receiver can stay alone or with someone else. In turn, kids who are happy and quiet, or a rested and relaxed caregiver (you), creates a calmer environment for the person you care for.
Practice healthy habits
You and the person you care for can benefit from creating the healthiest routines possible for:
Sleep – 7 to 8 hours of uninterrupted sleep restores you
Exercise – it has key stress-relieving and restorative properties
Relaxation (yoga, meditation, time in nature, journaling or other practices that help manage the stress response)
Eating – an anti-inflammatory diet can improve your mood and reduce the risk of disease conditions.
Research has shown that mindfulness-based training can help increase resilience,3 and our free Guided Imagery Pocket Guide can show ways to do this.
You may want to read 7 Healthy Habits to Treat Yourself With to make sure you and your care receiver are taking full advantage of ways to boost resilience through lifestyle changes.
Explore new resources
Especially this year during the pandemic, some of your favorite resilience-boosting activities may not be available. Your church, book club, or favorite café may be closed, and the loss of favorite practices coupled with isolation can take a toll on your family and the person you care for.
Some common resilience-boosting activities include attending church, a book club, or your favorite café. Get creative and consider trying something new and taking a fresh look at the resources available. We have two free, downloadable booklets that can help you.
---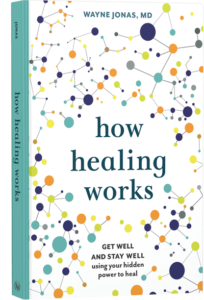 Your Health Into Your Own Hands
Drawing on 40 years of research and patient care, Dr. Wayne Jonas explains how 80 percent of healing occurs organically and how to activate the healing process.