Sex and cancer. They may seem like totally separate concerns—or your biggest worry that no one talks about. Your doctors and even your partner may be focused on helping you survive, while you feel life won't feel right if your sex life is nonexistent after treatment.
Sex still matters
Even if you've just been diagnosed with cancer, it's perfectly acceptable to consider your quality of life when deciding on treatment. That includes sex, sexuality, and issues of appearance and fertility.
Everyone's concerns are different. Whether you're in a relationship or single and dating, what matters to you needs to matter to your care team, too. Hint: If they dismiss your concerns, feel free to seek a second or third opinion, if possible. Integrative health is about the whole person, including your sexuality.
A time of change … and more change
When you're first diagnosed, you may feel well—or very sick. People who live with all types of health conditions know that some days, weeks, months, or years are just different.
Marie has been living with stage 4 rectal cancer for more than two years. Her relationship with her husband of 30 years changed when he became her caregiver. When her doctor prescribed therapy for vaginal issues after radiation treatment, Marie burst into tears. "It's been so long since anything happened 'down there,'" she said. With therapy, however, she and her husband have been able to revive their sex life. "It's different, but that's OK," Marie says.
Relationships aren't just about sex. Taking the time to rebuild intimacy with your partner is important in any relationship but especially so when dealing with an illness. If sex is not an option, consider holding hands, nonsexual massage, and regular date nights to strengthen your bond.
Questions to ask
Research shows most people with cancer want to know how it will affect their sex life, but many health-care providers don't talk about it as a potential side effect when they are presenting a treatment plan. This is where you can advocate for yourself. You and your caregivers can start the conversation by asking questions. Our free, downloadable Pocket Guide to Cancer and Sexual Health can help you decide what's most important to you and what you want to ask before, during, or after treatment.
Resources for help
You may want to read up on cancer's effects on your sex life or fertility before talking with your health-care provider. If so, our pocket guide can direct you to many different resources, including:
Tips from a social worker who specializes in cancer and sexuality.
Links to free or low-cost downloads on specific topics like prostate cancer and sexuality.
Information on living with breast cancer.
Websites focused on fertility, appearance, and more.
Free guide to cancer and sexual health
We created our pocket guide about sexuality and cancer because the topic is so important yet often goes undiscussed. Reading about what other people face—and their solutions—can help you talk with your own health care team about your hopes, concerns, and wishes for treatment. You may want to share this free downloadable guide with your oncologist, social worker, or other people on your team. Download the free guide.
You may also want to check out some of our other pocket guides and resources.
This guide helps you determine what you want, why it's important to you, and the next steps you want to take in learning about or reaching your goal. It can help you figure out which aspects of your sexual self are most important as you go through cancer and treatment.
---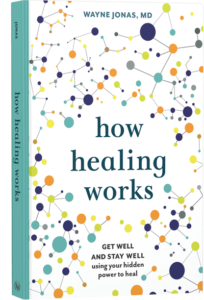 Take Your Health Into Your Own Hands Drawing on 40 years of research and patient care, Dr. Wayne Jonas explains how 80 percent of healing occurs organically and how to activate the healing process. Learn More